quarta-feira, março 08, 2006
Hoffman e Jack Black com novos projectos
[Seymour Hoffman ao lado de Laura Linney]
'SAVAGES' TAMES THESPS
Hoffman, Linney set to star in Fox Searchlight pic
Wasting no time after his Oscar win, Philip Seymour Hoffman has set his next project. He will co-star with Laura Linney in "The Savages" for Fox Searchlight.
in Variety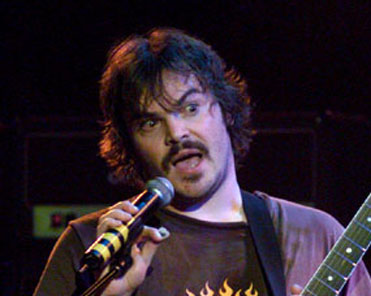 [Black está de volta, ao lado de Nicole Kidman. Em breve teremos no cinema um filme com a sua banda, Tenacious D...]
PAR UNIT WILL PAINT IT BLACK
Thesp joins Kidman, Leigh in Baumbach pic
Jack Black has joined Nicole Kidman and Jennifer Jason Leigh in Noah Baumbach's untitled film for John Lesher's Paramount Classics. Scott Rudin is producing.
Black will play the husband of a young woman who is visited at her upstate home by her sister and 12-year-old nephew. Baumbach's script originally was titled "Nicole in the Country," until that became too literal when Kidman committed.
Pic begins lensing April 2 on Long Island.
Lesher made Baumbach's follow-up to "The Squid and the Whale" one of his first major projects when he left his post as an Endeavor agent to run Par
Classics.
Since arriving, Lesher also has set production starts for "There Will Be Blood," an adaptation of the Upton Sinclair novel "Oil!" with
Paul Thomas Anderson
to direct and
Day-Lewis
to star, and "No Country for Old Men," a Joel and
Ethan Coen
adaptation of the Cormac McCarthy novel to star Tommy Lee Jones and
Javier Bardem
. Rudin is producing both projects, and Lesher partnered in each with Miramax's Daniel Battsek.
Lesher's is the sole studio on the Baumbach film.
Coming off "King Kong," Black just completed the
Nancy Meyers
-directed "The Holiday," which Col opens Dec. 8. Next out is "Nacho Libre" on June 2, followed by "Tenacious D in The Pick of Destiny," which New Line releases Nov. 17.
in Variety
Comments:
I'm puzzled with lots of exercises. I was afraid I could not do the right time despite my hard work. I need a support person.
run3play.com
Enviar um comentário